THE CARRIAGES BISTRO
EXTRAORDINARY FOOD AT THE PERFECT VENUE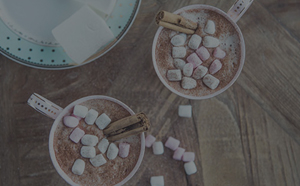 Carriages is based within Cambrian Works off Gobowen Road in Oswestry, Shropshire. The complex is formed within the old Cambrian Railways engineering buildings which were built in 1865, which have been converted into many businesses including a Children's Funhouse, Antiques Emporium, Doctors Surgery, and offices. The venue is just a stone's throw away from the heart of the market town; a short walk through Shelf Bank park, close to the old railway lines.
Opening hours
Monday – Closed
Tuesday-Sunday 9:30am-5pm
we are dog friendly in the lounge area until 5pm
IF YOU HAVE ANY QUESTIONS REGARDING THE INGREDIENTS, FLAVOURS, OR WOULD LIKE OUR RECOMMENDATION ON WHICH WINE TO ACCOMPANY A DISH THEN PLEASE DO NOT HESITATE TO ASK A MEMBER OF OUR STAFF WHO WILL BE HAPPY TO HELP.
WHATS HAPPENING AT
THE CARRIAGES
MONDAY
PROTEIN NIGHT SPECIAL
Fuel your body with a healthy balanced meal to start the week
just £7.99
TUESDAY
SLIMMING WORLD EVENING
Special menu with delicious dishes under 500 calories.
£8.50
including a glass of our low calorie wine or detox tea
WEDNESDAY
PROSECCO AND PLATTER
Enjoy one of our sharing boards and a bottle of prosecco, vegan, meat, seafood or cheese.
£20
THURSDAY
RUMP & RED
Rump steak with all the trimmings and a large glass of red…swap the wine or beer if you wish.
£14.95
FRIDAY
LIVE MUSIC
Local talent performing each week
from 8.30pm
SUNDAY
SUNDAY DINNER
12pm-9.30pm
£14.99 for two course
£19.99 for three course
Childs portion £5.95
SERVING FOOD
10:00 – 21:30
BREAKFAST, LIGHT BITE AND MAIN MEALS
EXCLUSIVE HIRE
THEME EVENINGS AND OFFERS
EVENTS AND SPECIAL OCCASIONS HIRE